Helping Businesses Reopen: Installer Q&A with ADW Plumbing Inc. CEO/Owner Lewis Morgan
PLI installers are constantly innovating. Recently, ADW Plumbing Inc. in South Carolina used a variety of our products to help a liquor store that was completely shut down due to a collapsed sewer pipe. They completed a 75' shot with 3 reinstatements in just one day!

ADW has been a PLI customer for several years because "the quality isn't the same" from competing companies and because with PLI "the customer service is great." We interviewed ADW CEO/Owner Lewis Morgan to get the details on this installation project, his advice for fellow CIPP installers and his feedback on PLI products and service.
Date of Interview: 9/8/2020
Interview With: Lewis Morgan
Job Title: CEO/Owner
Name of Company: ADW Plumbing Inc.
# of Years as a PLI Customer: 8
Name of People Performing the Install: Lewis Morgan, Robbie Morgan and Buddy Layton
Date of Install: 9/3/2020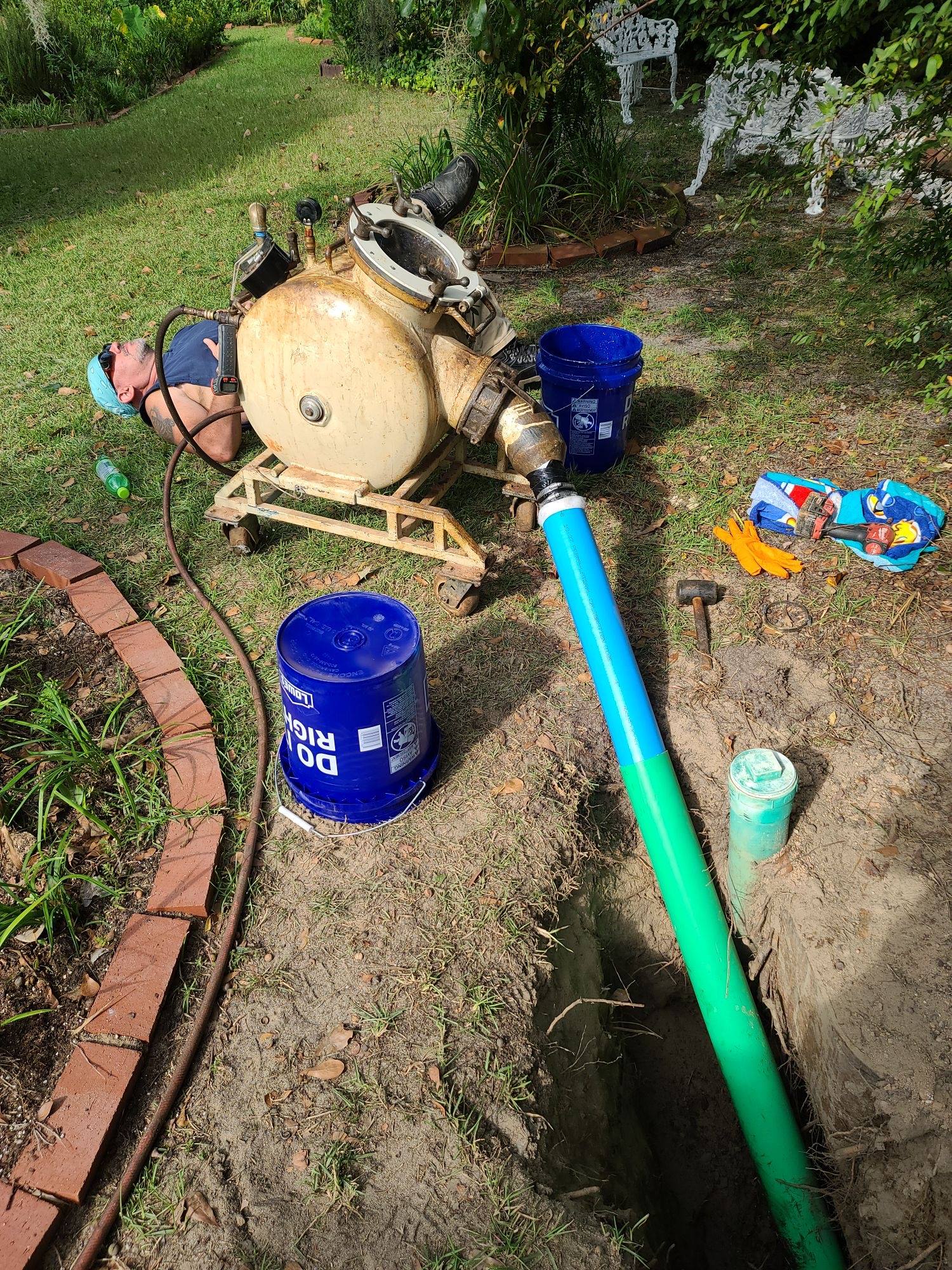 Q: What were conditions like for your customer before you got the call for the job?
A: The business was shut down. They had no sewer service whatsoever due to channel rotting, and the pipe collapsed.
Q: What PLI products were used for the install?
A: 30″ inverter, electric wet out table, vinyl ester resin, inversion heads, 4″ light blue calibration tube, 4″  Perma-Lateral inversion liner and Picote cutter reinstatements.
Q: How did you cure
A: Ambient cure.
Q: How long was the shot?
A: 75′ shot with 3 reinstatements under a liquor store.
Q: What type of resins were used?
A: Vinyl ester resin.
Q: Can you provide an overview of the install?
A: [We] arrived onsite and accessed the pipe on the outside of the building and ran a Picote cutter with a chain cutter to clean and descale the pipe. Then, we used our jetter (a Spartan 4018 jetter) to clean out the pipe. Then, we prepared resin, impregnated the liner and shot it
Q: How much time did the install take?
A: The install started at 8 a.m. that morning, and at 3:15 p.m. we were loading up to leave?
Q: How did PLI products help with the install?
A: We couldn't do it without them, that's for sure. We've had great success over the years and have tried the other products as competitors have approached us with "the best thing since sliced bread." So, we have tried them but have learned the quality isn't the same and always come back to Perma-Liner. Customer service is great. They get right to us. If we have a problem, they help us solve it.
Q: Do you have any advice for a fellow installer or someone thinking about getting into the CIPP industry?A: I would highly recommend it to anybody. Just stay out of our area. [Laughter] Sometimes it works great, sometimes you have a few headaches like you can have glitches in any job, but we've had great success and it's really improved our bottom line. Our guys love doing it, too!
Q: I know you've been a customer for 8 years. We thank you for your business and your time today. One last question, is there anything you'd like from Perma-Liner that we don't currently offer?
A: Not right now, but I'm looking into a UV purchase. I haven't pulled that string yet, but I have great success with Perma-Liner and am looking forward to that continuing.
The No-Dig Solution You Can Trust
Perma-Liner™ (PLI) is the leading manufacturer and supplier of trenchless pipeline rehabilitation equipment & materials in North America. Since 1999 PLI has developed systems to rehabilitate existing sewer systems without excavation.